The peripheral nervous system is a part of the nervous system excluding the brain and spinal cord. This means that this is the collection of nerves that is connects your limbs and organs to the central nervous system.This condition is also known as peripheral neuropathy and generally occurs because damage to the nerve axons has occurred. The nerve axon is what conducts the electrical impulses to different places. For example, if damage occurs within the axon of a sensory neuron, then a person's sense of touch and warmth will be impaired.
Peripheral Neuropathy in Palm Bay
Peripheral neuropathy often creates painful sensations described as tingling, burning and prickling. With a condition such as this, a specific duration of pain varies but generally improves in time. There is a better chance of improving the symptoms if proper treatment for an underlying condition is received. It is common to see the condition correlating with several life factors, such as poor nutrition, various diseases, trauma or pressure on the nerves. In some cases, there is an unknown cause. This is referred to as idiopathic neuropathy.According to the Neuropathy Association, more than 20 million Americans are suffering from a form of neuropathy. That means that more people suffer from this one condition than Alzheimer's, Epilepsy, Rheumatoid Arthritis, HIV, Parkinson's Disease, and Multiple Sclerosis combined. Of those 20 million Americans suffering from neuropathy, an estimated 15-18 million of those people have this condition due to a form of diabetes.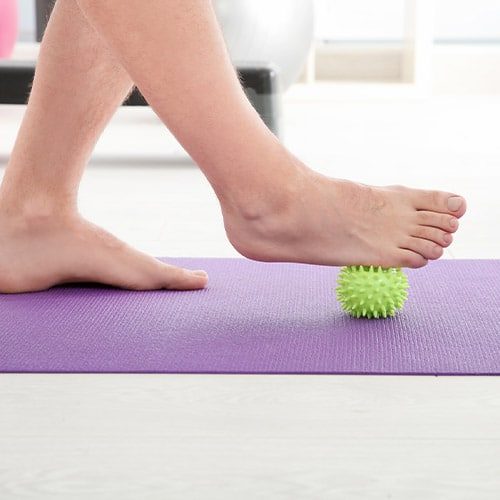 Neuropathy Treatment Options
There have been several treatments developed for the treatment of neuropathies in Palm Bay. Treatment options range from medications, creams, special diets and therapies. All of these treatments are designed to assist in nervous system function. The most common course of treatment is prescription antidepressants to relieve pain in non-depressed patients. Research has also found that antidepressants can alleviate peripheral neuropathy induced from chemotherapy treatments. Proper nutrition is very important in preventing and managing neuropathy. This is especially true about diabetics. An exercise plan is highly recommended. If you are currently a smoker, it is advised to quit. For relief at home, massaging your hands and feet will stimulate the nerves and relieve pain. It is also extremely important to avoid spending extensive periods of time on your knees or elbows in order to prevent further damage.
---
As always remember that if you have questions you can call the team at Melbourne Chiropractic Spine and Injury Center in Palm Bay for help.