At Melbourne Chiropractic Spine and Injury Center in Palm Bay, we are able to assess your specific situation and create the best treatment plan for you. The providers at Melbourne Chiropractic Spine and Injury Center help patients throughout the Palm Bay, Florida area who are suffering from auto injuries. The practice provides chiropractic care to rebalance the body and relieve the pain caused by auto accidents. If you've been in an auto accident, call or schedule an appointment online at Melbourne Chiropractic Spine and Injury Center.
What injuries are caused by auto accidents in Palm Bay?
An auto accident can cause trauma to the entire body which can last a lifetime if you don't seek treatment immediately. Pain and bruises often present after an auto accident, along with some breaks, strains, and swelling. The most common types of auto injuries include:
Whiplash
Headache
Jaw pain
Knee pain
Back pain
Neck pain
Shoulder pain
Many people involved in auto accidents also experience symptoms like blurred vision, trouble sleeping, dizziness, irritability, and forgetfulness. Contact Melbourne Chiropractic Spine and Injury Center for a physical examination after an accident, even if symptoms aren't apparent. Sometimes, it can take days or even weeks for symptoms related to automobile accident injuries to show up.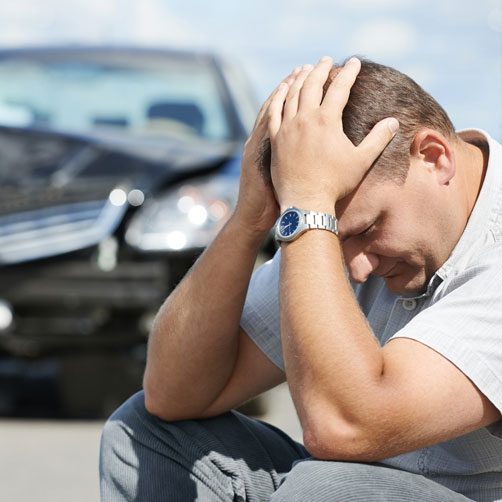 What is whiplash?
Whiplash is one of the most common injuries sustained in an auto accident, particularly in a rear end collision. The impact causes the head to snap forwards and backwards, putting a significant strain on the cervical vertebrae, muscles, and tissues in the neck. Whiplash can cause the following:
Neck pain and/or lower back pain
Headaches
Shooting pain in the arms and/or legs
Numbness, tingling, or burning
Muscular aches and pains
Difficulty sleeping
Many symptoms of whiplash may not show up right away. Days or weeks can pass without pain surfacing. It's important to have a professional diagnosis immediately after an accident.
Your provider at Melbourne Chiropractic Spine and Injury Center ensures their patients get the best chiropractic care for injuries sustained in auto accidents. They're committed to providing accurate diagnosis of injury, while developing treatment plans that help the body heal fast and efficiently. Treatment can include spinal adjustments, massage therapy, and/or rehabilitative treatments, and exercises. If you've been in an accident, Melbourne Chiropractic Spine and Injury Center is here to help you on the road to a safe and fast recovery. Call the office today to find out about chiropractic treatments and how they can help you recover from your injuries.